Mental Health in Sports
Michael Phelps. Kevin Love. Serena Williams. Ronda Rousey. Dak Prescott. You may know these five athletes as superstars in their respective sports – Williams and Phelps are often hailed by the media as the greatest to ever do it. But what you don't hear the media giving much attention to is the mental health struggles that all five of those athletes have gone through.
Those are just five examples of very well-known athletes that have struggled with their mental health, but there are many, many more cases throughout the sports world. A study by Athletes For Hope showed that about 35% of elite athletes struggle or have struggled with mental illness. That number is only growing. 
Not only is mental health an issue at the professional level, but it has become increasingly more prominent at the high school and collegiate levels well. Student-athletes often find themselves in a predicament trying to balance their athletic, academic, and spiritual lives as well as any other parts of their lives. This predicament can cause harmful amounts of stress if left unattended to, which is, unfortunately, so frequently the case.
One of the main reasons that a student-athlete may not reach out for help is a hesitation that is grounded in their belief that seeking assistance is a sign of weakness and they are afraid of being judged for it. However, Mr. Harwell, the head of the Guidance Department, shared his opinion on the matter, saying, "I don't think that someone struggling with something related to mental health and seeking out assistance is weakness, I think that it is actually courageous of them to seek help…so I don't see it in any way, shape, or form as something that would affect how any of their teammates see them as an athlete or as a person."
When I sat down with Mr. Harwell, he shared with me some of his thoughts about mental health in sports and tips for athletes who may be struggling with mental health issues. In order to identify mental health issues before they have a chance to grow, Mr. Harwell advised athletes to always be looking out for changes in sleeping and eating habits, as well as for changes in thought patterns – such as constant negativity when you strike out or miss a shot. If you are experiencing any of those things, you should talk to your parents as well as a sports psychologist to help get you back to an ideal mental state.
Mr. Harwell also advised all athletes to always be looking out for their teammates, making sure that they are in a good mental state. When talking about Blessed Trinity and how they take care of their athletes, Mr. Harwell mentioned how Blessed Trinity tries to build a great team atmosphere where its athletes constantly support each other and their coaches are there to promote that concept. He also commended the SportsLeader virtues, which encourage BT students to focus on the virtue of the week and help them understand the bigger picture of not just what is going on in their sport at that time. He then stated, "We create opportunities in this competitive environment for athletes to fail in practice and games and to achieve success in practice and games so that they understand that is part of the sport."
Mr. Harwell wrapped it all up by explaining that all of these measures that they take to support their student-athletes are rooted in trying to make sure that each and every student-athlete feels like they are part of this community. All in all, BT goes above and beyond the norm to take care of their athletes' health – both physical and mental.
About the Contributor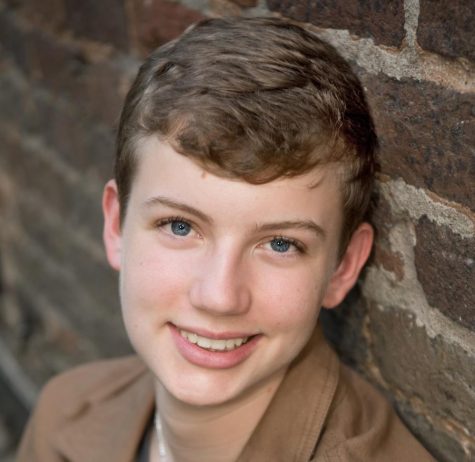 Owen McDaniel, Section Editor





Owen McDaniel is a senior at Blessed Trinity and is the Academic Excellence Senior Section Editor. He is also a Student Ambassador, captain of...