BT Besties: Nick Stephens and Jack Turner
Few relationships define an era quite like that of a high school best friend. Those who find and maintain these special bonds are among the luckiest among us, and for many seniors, a duo that exemplifies this connection is none other than Nick Stephens and Jack Turner. The Titan Times was delighted to get the chance to sit down with Stephens and Turner to gain some insight into their relationship: how it started and some of their favorite things about each other. 
The origin of this friendship seemed to have fogged a bit as the two struggled to recall its exact inception. However, they both agreed that the incubator for their friendship was Mr. Nelsen's world percussion class during their sophomore year. Stephens commented, "it was our first class together, and we pulled up a YouTube video of how to play 'Old Town Road' on the piano, and then we each got a part and played together." To which Turner responded, "And then we became friends." 
From there, their friendship bloomed beyond the classroom as they bonded over their shared love of the video game FIFA. Stephens quipped, "back in the day, we used to play a lot of FIFA 20, it's an EA Sports video game, where we would play soccer together as Liverpool, and we would absolutely annihilate online opponents." To which Turner added, "oh yeah, we used to play FIFA all the time."
When asked about what he finds the most appealing about the Stephens, Turner said he admired "his enthusiasm to have a great time, but being smart at the same time." Adding, "he knows how to do both." While Stephens retorted that his favorite thing about Turner is "his mullet". A close personal friend of the pair, Marisa Inoa, commented that she likes "how they make good decisions when they're together." Likewise, classmate and teammate of Stephens's, Kyle Patterson, remarked, "I like how open they are about their friendship."
When looking back over their friendship, there is one memory that stuck out to them as the absolute best. Stephens sets the scene, "It was Game 6 NLCS, the Braves were up against the Dodgers. The Braves won off of a game-winning play from Dansby Swanson, and Jack and I were jumping around having a great time." Turner elaborates,  "The energy was there with Stetson Bennett (the Georgia Bulldogs quarterback) in front of us." Stephens interjects, "aka the Mailman." They treasure this memory as one of their favorites with each other, but also with "fellow students Maxwell Puckett and Garrett Dropp."
What an awesome memory and a testament to the friendships that can form and blossom while at our school. When asked about other aspects of Blessed Trinity student life that they appreciated, Stephens said "I like the athletic programs a lot." Turner continued, "And the teachers are really good." They both agreed that there would be a lot that they'd take with them after their graduation this spring. Turner learned "how to balance out [his] time, and how to make friends." While Stephens claims that he'll "probably take the brotherhood with [him]."
In closing, Turner felt inclined to add that "[his] time at BT would not have been good if Nick Stephens was never born." To which Stephens responded, "Every day when I come to school, the only thing keeping me goin' is knowing that right when I pull into the senior lot I get to see Jack Turner in his Ford Raptor. If it wasn't for that, I think I would want to stay at home every single morning." Certainly an inspiring tale of a friendship that came to be within the walls of Blessed Trinity and will undoubtedly continue to flourish and thrive far beyond. 
About the Contributor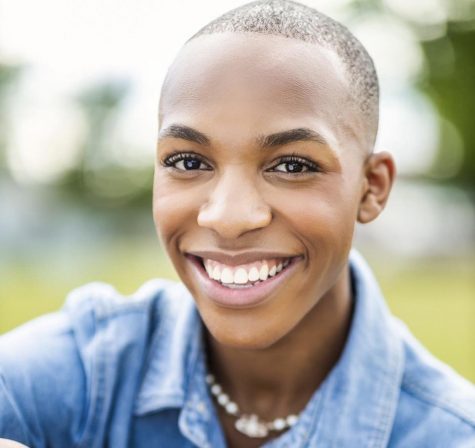 Javier Mina, Editor-in-Chief
Javier Mina is currently in the twelfth grade and the co-editor-in-chief of The Titan Times. Javier is also the President and a founding member of the...