5 Big Screen Adaptations of Our Favorite Books
If there's one good thing about fewer people reading, it's that more published stories are transformed into movies and television shows for us to watch instead. The visual stimulation of Captain America beating down a hundred faceless men or Augustus declaring his undying love for Hazel is definitely more interesting than if he had been doing it as ink on a page. Don't get me wrong, the comics and books are great, but there's still something magical about watching it on the big screen.
To honor such adaptations, we've composed a brief list of movies that have been adapted from books for you to set your sights on once you have an extra hour or two over the weekend.
1. Murder on the Orient Express
1h 54min | PG-13 | Mystery, Thriller
Based on the famous novel by Agatha Christie, Murder on the Orient Express follows esteemed detective Hercule Poirot as he searches to solve a murder committed on a train, where each of the travelers is a suspect. With an incredible cast—including Johnny Depp, Judy Dench, and Michelle Pfeiffer—this movie is sure to keep you on the edge of your seat the whole time. It's a companion movie, Death on the Nile, which was released in October!
2. The Fault in Our Stars
2hr 6min | PG-13 | Drama, Romance
This cult classic, written by John Green and produced into a movie as well, follows the journey of Hazel and Augustus, both afflicted with cancer, as they journey to Amsterdam to meet Hazel's favorite author. Starring Shailene Woodley and Ansel Elgort, The Fault in Our Stars will likely bring you to tears by the time it's over.
3. The Maze Runner
1h 53min | PG-13 | Action, Sci-Fi
The Maze Runner follows Thomas, who wakes up with no memory except his name in the center of a maze where dozens of kids live alone. Desperate for a way out, he becomes a "runner," one of the few fast and strong enough to map the maze to escape into the real world. This movie has companions, including The Scorch Trials and The Death Cure, so if you like it, you can keep the story going!
4. Little Women
2h 15min | PG | Drama, Romance
Louisa May Alcott's classic was transformed last year into a funny, lovable movie starring Saoirse Ronan, Timothee Chalamet, and Laura Dern, among others. It follows the story of the March sisters, who live in the time of the Civil War, as they search to forge their own paths amidst their childhoods, family friends, and tragedy.
5. The Witches
1h 46min | PG | Adventure, Comedy
Roald Dahl's chaotic novel was originally turned into a movie in 1990, but has returned 30 years later with a brand new cast and the same magic. Starring Anne Hathaway, Stanley Tucci, and Octavia Spencer, The Witches follows a young orphaned boy who lives with his grandmother and encounters a group of witches. Soon, he finds himself surrounded by witches, all of whom gathered for the Grand Council to carry out a nefarious plot.
About the Contributor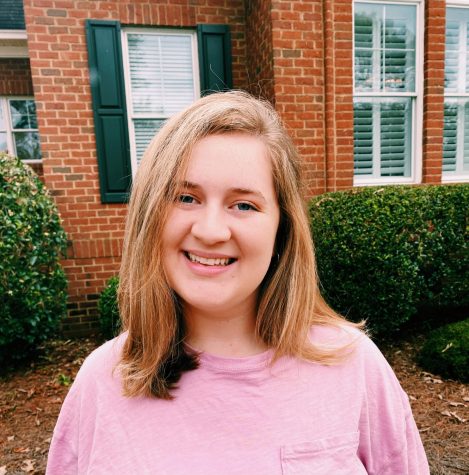 Maeve O'Neill, Section Editor
Maeve O'Neill is a senior at Blessed Trinity and is the section editor of the academic excellence pillar for the Titan Times. A lifelong writer, she...