Titans Take on Service Academies
Participating in the military is one of the most honorable and patriotic acts an American can take on. It takes an especially dedicated and hard-working person to pursue one of the country's most demanding career paths, and those that do warrant the highest degree of admiration and respect. We at BT have the privilege of attending the same school as some of those students who have taken upon themselves the role of attending a service academy and eventually being able to serve in the military.
I got the opportunity to talk to a few of such students at BT, Ryan Scott and Sarah Chernik, who have committed to service academies on the basis of furthering their educational and athletic careers. Ryan and Sarah both plan on attending West Point University next year, one of the most prestigious and respectable military academies in the nation, and intend on playing football and lacrosse there, respectively. When asked about what they were most excited about for next year, Ryan replied, "I am most excited about meeting a lot of very special people next year. I will be peers with future generals, CEOs, and politicians. The prospect of that is very exciting to me." There is truly no doubt that West Point has cultivated some extremely impactful people, from the highest-ranking war generals to United States Presidents, and we at BT are certain that Ryan is also destined for greatness along with the likes of such dignitaries. When I proposed the same question to Sarah, she replied, "I'm most excited to meet new people that have the same aspirations as me in life." There is definitely a certain amount of dedication that comes with attending a prestigious school like West Point, and being surrounded by like-minded individuals is likely a plus of attending a school like West Point.
The desire to serve in the military is certainly not taken on by the faint of heart. Those with such a passion have a sort of innate calling and responsibility to follow the path they have always felt drawn to. When asked about why she wanted to attend a service academy in the first place, Sarah replied, "Service academies were never on my radar until I started being recruited in 2020. After many meetings with the West Point coaches and talking to current cadets, I realized that not only is attending West Point an honor, it is also an opportunity that not many people get. I wouldn't take back my decision for the world and I am very excited for the future." Such dedication and commitment are nothing short of amazing and the BT community is more than thrilled that Sarah is ready to thrive in West Point and beyond. On a different note, when I proposed the same question to Ryan, he responded, "I have always had the calling to serve. From a young age, I was taught to respect and admire our service members, which led to intrigue for me. The opportunity to become an officer in our military paired with an elite education and a chance to play a Division 1 sport is definitely my main draws." Ryan is certainly conscious of the fact that West Point isn't just any other service academy, but it is a prestigious one that gives you a wide variety of opportunities to pursue an array of interests. The BT community is more than honored that Ryan, Sarah, and many other students have made the decision to attend a service academy to further their education, and we know that they will do big things in the coming years.
About the Contributor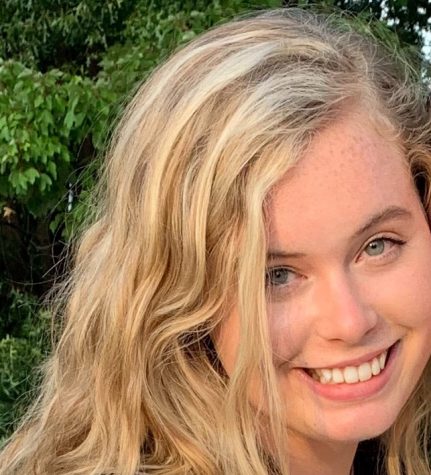 Audrey Staples, Section Editor
Audrey is an 12th grade student at BT and is eager to be a part of the Titan Times this school year. She believes that a school newspaper is one of the...