Introducing The Leaders of Blessed Trinity
Senior Class President and Vice President are two of the most honorable positions a student can hold at Blessed Trinity. Being elected into these positions means that not only do you exhibit what an exemplary BT student looks like, your classmates also highly respect you and view you as their ideal leader. So, as you can imagine, there is a considerable amount of competition over these two positions – enough competition that you may have seen a campaign sticker or twenty stuck in random places around the school. The election votes were tallied on August 17 and the Senior Class President and Vice President were declared: Tighe Russell and Maura Ryan.
Heading into this year, we knew that whoever was elected Senior Class President would have some pretty big shoes to fill given that last year's president was Robert Della Bernarda. To quote Titan Times writer Audrey Staples from her profile on Robert, "If you're a part of the BT community and do not know who Robert Della Bernarda is, you are practically living under a rock." However, nobody can fill Robert's shoes better than Tighe Russell can. 
Like Robert, Tighe is a Student Ambassador, member of the Broadcasting Club, as well as a member of the National Honors Society. Tighe is also a Senior Section Editor for our very own Titan Times, and he is also involved in many activities outside of BT, such as basketball coaching and community service. In short, Tighe is involved with about just as much in the BT community and in his own community as an 18-year-old AP student can be.
I was lucky enough to be able to interview Tighe and learn more about our new president. As a senior, I was curious to hear about what Tighe brings to BT as the president. He promised, "as president, I'm working closely with the student body than ever before to make changes the students want, and to make their voices heard in all levels of the school." Since "taking office," Tighe has already started talking to his peers and relaying their ideas about how to better the school environment at Student Government meetings. 
Some of those aforementioned ideas that Tighe is especially excited about are eased restrictions on masks and social distancing (as long as it does not put the students in harm's way) and possibly some new family events, because, according to Tighe, "Family Feud can only be fun for so many years, right?" 
When I asked Tighe to describe himself in 25 words or less, he replied with one of his signature quips, "go big or go home."
Maura Ryan is another person who could be described as the epitome of an outstanding Blessed Trinity student. Maura plays basketball, lacrosse, and is trying out for flag football this year. She is also a student ambassador, a member of the National Honor Society and Mu Alpha Theta, a STARS tutor, and is the Co-Captain of the Spirit Squad.
It makes sense that Maura is Co-Captain of the Spirit Squad because she has been around BT for her entire life. Her father, Mr. Ryan, has taught at BT since before she was even born and her older brother, Johnny, graduated last year. 
Her involvement in the BT community is also of major significance as the Senior Vice President. Because of her involvement, she has established good relationships with many of the teachers and administrators, which, combined with her "leadership and great communication skills," will be very beneficial to both her and Tighe as they help move BT forward.
Maura's personality also fits that of a Senior Vice President. She describes herself as "funny, smart, a good friend, outgoing, athletic, a leader, and fun to be around." For those of you who have had the pleasure of being around Maura, you know that those qualities could not be more true. If you don't know her yet, just look for the girl who always has a big, contagious smile on her face in the hallways.
The combination of Tighe's charisma and ambition with Maura's leadership and positivity will be powerful in improving BT student life, to say the least. BT students should be exhilarated as we begin this school year because, with a dynamic duo of Tighe Russell and Maura Ryan leading the student body, we could not be in better hands.
About the Contributor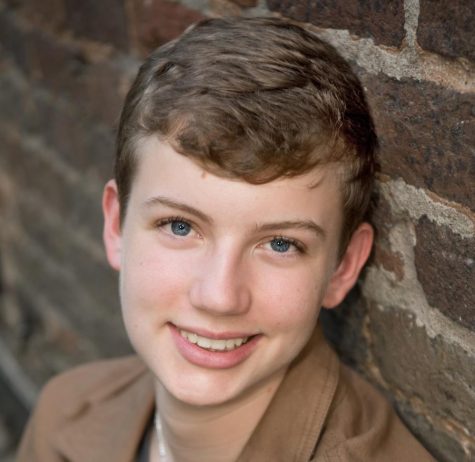 Owen McDaniel, Section Editor





Owen McDaniel is a senior at Blessed Trinity and is the Academic Excellence Senior Section Editor. He is also a Student Ambassador, captain of...