Piano Prodigy: Zdenek Kratky
Blessed Trinity boasts one of the strongest Fine Arts programs in the state, emphasizing choir, theatre, and the ever-so-popular battery. The sense of artistic sensibility at the school has arguably never been stronger, especially with the addition of senior Zdenek Kratky. 
Kratky moved to Georgia during his Sophomore year of high school, and the piano prodigy has quickly made a name for himself around the building. Prodded by his fellow seniors, Kratky masterfully performs classical pieces as students gaze in awe, crowding the Czechoslovakian composer and cheering for more. 
Kratky shadowed at Blessed Trinity his sophomore year and recounts his first experience playing piano for students at the school during a film studies class (attended by yours truly).
"I wasn't too nervous, as I am used to playing in high-pressure situations, and I felt like I performed my pieces well. Yet nothing would prepare me from the thundering applause that truly showed BT student's warm and welcoming values. After being thanked for playing in front of the class, I knew BT was the right place for me."
Unbeknownst to students at the time, Kratky had garnered musical honors in his home state of Minnesota, citing his most impressive ensemble performance during the Minnesota Music Teachers Association Honors Concert. He elaborates, "This is a final concert in which only the winners of specific categories in the State competition play. The stage is set with 20 grand pianos and during the ensemble performance, each performer plays their own part with the other 19 performers."
Kratky has quickly entered the Georgia Competitive Piano scene, achieving state honors with his Top 10 placement at Pre–College Piano Performance, Grade 11. And while all of this may sound extreme, Kratky is well conditioned to perform at a high standard during these ensembles. Many Blessed Trinity students are keenly aware of the athletic competitions through GHSA, but few would be familiar with the equally competitive world of piano. 
Kratky is humble in explaining his accomplishments when it comes to piano and was exceptionally helpful to me, a novice when explaining the intricacies of learning new music. 
"The enjoyment of an instrument truly comes from the feeling of freedom when playing it, the fact that you can play almost anything you practice towards. I also recommend practicing at your own pace, never make practicing your instrument a chore." 
In the face of the stressful college application process, Kratky stays true to his roots in piano while looking forward to college and even medical school. "My aspirations for college are to major in biology on the pre-med track while minoring in music or music performance. My post-college goal is to attend medical school. What I know for sure in this academic journey ahead of me is that I will surely still be playing the piano for both myself and others all along the way."
About the Writer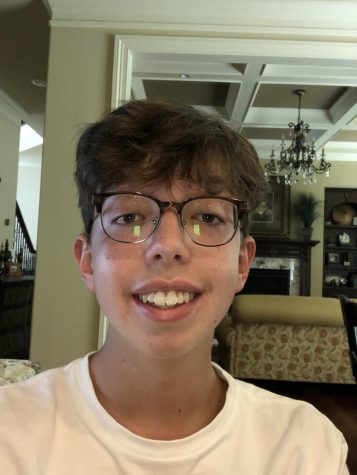 Tighe Russell, Section Editor
Tighe Russell is a senior and the editor of the Athletic Achievement section of the Titan Times. He's involved in football announcing, student ambassadors,...