Gia Mongell Spotlight
"I would wake up at probably 4-4:30 in the morning. I get dressed. I'd call an Uber share or Lyft pool. I take that car from my apartment on the Upper West Side to Soul Cycle on West 77th. I open Soul Cycle, and I work a morning shift. I would give people shoes. Give people water. Set people up on their bikes, make sure we don't get robbed. Then, at 10:30, I'm off my shift. I take a soul cycle class, and then I go down to Equinox or Pure Yoga, I take a shower and get ready, and I go to an audition downtown. After I audition, if I make it through, that's great, and then from there, I'll either go to a dance class or voice lesson. After that, I either teach dance on the Upper East Side or I babysit until around 11 o'clock. Then I go home, and I shower, and I do it all again the next day." 
That was the daily New York City experience of Blessed Trinity alumni and Broadway veteran, Gia Mongell, who graduated 11 years ago, has been back in town for the last year, since COVID-19 hit, and has recently returned to Blessed Trinity to consult with the Fine Arts teachers in the production of the Fine Arts Documentary, Finding Focus, coming out in May, in the midst of pursuing her Master's Degree from Hunter College. She graciously agreed to sit down with the Titan Times to speak about her experiences going to high school at BT, and her life as a professional performer both before and after the COVID-19 pandemic. 
Mongell graduated from The Julliard School in New York City with a BFA in dance after attending BT from 2006 until 2010. When asked about how BT prepared her to head off to such a prestigious performing arts conservatory, Mongell noted that she "came to BT specifically for the dance program", and she credits Mrs. Clift for her dance diversification after hailing from an almost exclusively "balletic" dance studio. She recalls taking modern, learning how to do hip-hop and "tut" and growing in a variety of new and different styles, some of which she had "never even heard of before." She believes the diversification she received from BT under the direction of Mrs. Clift was "super important for [her] audition." She continues, "Julliard is not just a dance school, they really want you to be able to read and write and articulate your art." She credits the rigorous academic curriculum at BT for enabling her to write impressive and meaningful pieces about her art form. Mongell goes on to characterize Blessed Trinity as an institution with "great academics and an awesome arts community, that overall made [her] really well-rounded."
When asked about a specific faculty member that shaped her BT experience, she immediately referenced Mrs. Joy Clift, the beloved Blessed Trinity dance teacher. Mongell characterizes Clift as, "[her] queen" and "the goddess divine." She continues, "I think my life would be significantly worse if I didn't come in contact with her. She was there for me mentally, emotionally, spiritually, dance-wise and human-wise. She is a rock for any student that walks into her room. I love her more than anything." 
When speaking with Mrs. Clift about her relationship with Mongell, someone she refers to as "the absolute best student you can imagine," she bragged about Mongell's "incredible work ethic" and giving spirit saying, "whatever you would ask her to do, she would do, and she would be 100% behind it with a smile on her face." She adds, "one of the most beautiful things about Gia is that she really hasn't changed that much from when she walked into this space. She had a beautiful spirit when she walked in here; she was super creative and willing. Thankfully, she didn't let the great big world eat her up and spit her out; she still comes in with this extremely positive attitude and humility that I am happy she has been able to sustain." Clift strongly maintains that it comes down to the work ethic and humility that oozes out of Mongell that have made her successful thus far and will continue to bring her all the best in the future. Clift concluded her statements with three simple words, "She is amazing!"
As the interview continued, Mongell detailed some of the highlights of her career so far including making her Broadway debut, performing on the Tony Awards, and dancing in an opera at the MET. Conversely, she discussed the freedom of post-collegiate life coupled with the uncertainty of the life of a performer, saying  "once the storm passes, and you're in the unknown. There's no one holding you accountable. There's no one telling you to go to class. There's no one guiding you as to what you should be doing, and there's a lot of self-doubt that comes with that." However, for her, it was humbling to know that "everyone is always wanting to be successful. Even people who have been on Broadway and have all of these credits go home, and wonder if they are ever going to book a job again. There's no certainty." 
Mongell also briefly described the difficulty and discipline needed to paying bills when your income is so varied and sporadic. This led to her biggest learned lesson and advice, "let go and let God. If it is meant to be, it will not pass you by. Just wake up every morning, put a positive mindset in your head, do the very best you can do, and take small steps towards your big goal. If you work that way every day, the things that are meant for you will find their way to you." 
The Titan Times is supremely grateful to Gia Mongell for taking time out of her schedule to speak with us. She is currently pursuing her MFA from Hunter College and has been putting together a piece with the Blessed Trinity Dance Company. You can find out more about Gia on her website giamongell.com or by following her journey on Instagram @giamongell.
About the Writer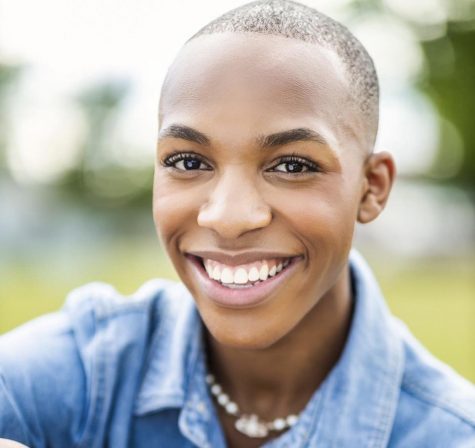 Javier Mina, Editor-in-Chief
Javier Mina is currently in the twelfth grade and the co-editor-in-chief of The Titan Times. Javier is also the President and a founding member of the...