The History of the Jesse Tree
The Jesse Tree is an annual Blessed Trinity holiday tradition that has become a beloved aspect of the Christmas season for many in the BT community. Each year, students and staff look forward to seeing the beautifully decorated tree in the lobby following the Thanksgiving break.
Although it appears to be a normal Christmas tree on the surface, it represents a much more profound aspect of the holiday season that the Catholic faith holds so dear – the nativity of Christ. Isaiah 11:1 says, "A shoot shall come out from the stump of Jesse, and a branch shall grow out of his roots." The Jesse Tree is so much more than just a Christmas tree. It represents the intricate detail that God put into crafting the lineage of His Son Jesus Christ, the meticulous selection of each member of Jesus' human family, and the beautiful evolution of the lineage through the many generations.
Each day of the Advent season, a Biblical story is read about someone in Jesus' family tree and an ornament is hung symbolizing that person. Leading up to Christmas, you see the fascinating evolution of the family tree of Jesus' Christ, and the amazing diversity of the stories that comprise the lineage.
The genealogy begins with Jesse who was the father of Israel's great King David, and from David comes the long line of descendants that lead to the Son of God. The best way to describe the Jesse Tree is like a ladder, as you move further and further along it, you are moving closer to your final destination: the birth of Jesus Christ. It connects over 4,000 years of God's faithfulness, His constancy in both the Old and New Testaments, and the unfolding of the complex origin story of Jesus Christ. It is what makes the Bible the most unparalleled story in history, not only because of its unwavering narrative but also because of its enduring presence in both Biblical and modern times.
The Jesse Tree fundamentally fortifies all members of the faithful who are able to witness its intricate beauty because of its relevance in their own journeys towards the ultimate redemption through Jesus Christ alone.
About the Contributor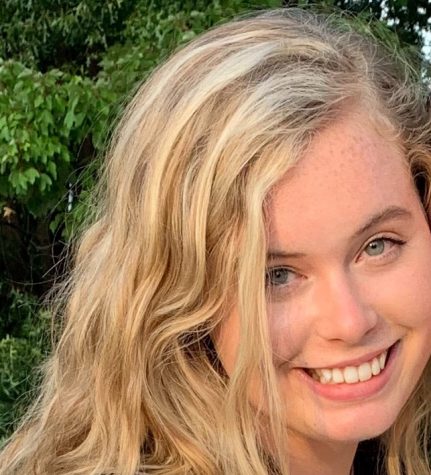 Audrey Staples, Section Editor
Audrey is an 12th grade student at BT and is eager to be a part of the Titan Times this school year. She believes that a school newspaper is one of the...