A Match Made for/in Heaven
Wondering if that hair flip and smile at you was him sending a message? Want to know if it wasn't just a first-semester crush? Look no further than BT's very own annual Matchomatics test!

In the middle of January, Mrs. Doan, one of the two Habitat for Humanity mentors, sent out an email to all BT students with a link to a matchmaking survey (which is now closed) with all sorts of questions on it. The questions ranged from your favorite sports to watch to favorite music genres to how you respond to certain events.

On Valentine's Day and the day following it, you will be allowed to purchase their results from the matchmaker test for $3 at lunch (charged to your FACTS account). According to Mrs. Doan, on your results sheet, "you are matched with five other people in the school that have similar interests that you have" as well as "five people who are the least likely to match up with you." Unlike past years of this fundraiser, the results will include students from a grade above or below your own, allowing for a wider range of matches.

Other than possibly finding your soulmate, a great reason to participate in this event is that all the money raised goes directly to Habitat for Humanity. That money is then used to help pay for the construction of a house in the Atlanta area for a family in need. According to Mr. Morzen, the co-mentor of Habitat for Humanity with Mrs. Doan, BT's Habitat for Humanity club "tries to raise somewhere between $5,000-10,000 each year" to go towards that fund. Consequently, fundraisers like this are pivotal in reaching those overall fundraising goals. 
The lives of the families that these "habitats" are built for are changed for the better forever. Mr. Morzen explains the impact of Habitat for Humanity, saying, "we don't give a handout, we give a hand up." Oftentimes the impacted families are living in communities with high crime rates, but these projects have "transformed the communities" and given these families a new life. 
So, when you see Mrs. Doan set up in the lobby on Valentine's Day, remember how far your $3 donation can go, and maybe, especially with Prom right around the corner, you'll meet the Mrs. O'Sullivan to your Mr. O'Sullivan on the way!
About the Contributor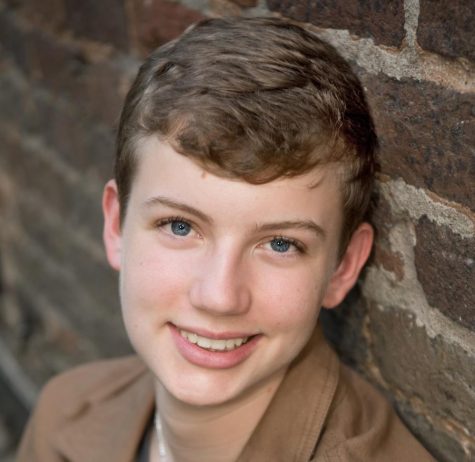 Owen McDaniel, Section Editor





Owen McDaniel is a senior at Blessed Trinity and is the Academic Excellence Senior Section Editor. He is also a Student Ambassador, captain of...