Student Spotlight: Claire Petersen
Claire Petersen is a freshman at Blessed Trinity. Despite only being enrolled at BT for a few months, she is already very involved in the community – she participates in Cross Country, Swimming, and she is a member of the Titans of Mercy and St. Peregrine's Club. However, out of those, her favorite is Swimming. Claire has been competitively swimming since she was in 3rd grade, which is about the age that most kids start. Although everyone is pretty much just as good as the next person at that age, Claire believes that the hard work she put in through swim lessons and just spending time in the water is what set her apart from the other swimmers as she got older. 
Swimming for a dominant girls' team at Blessed Trinity (state champions in '18 and '20) and learning under Coach Bruce was just the thing that Claire needed to keep expanding her potential as a swimmer. Claire elaborated, "Coach Bruce has been really, really positive and uplifting, and every day at practice she is always smiling, ready to help me, so that is very encouraging as a swimmer."
So far, that positive coaching has definitely paid off. Claire recently qualified for the state championship swim meet in February, a feat that is incredibly impressive for a 9th grader. When asked how she does it, she gave a detailed description of how she prepares all week for her meets during practice and how she makes sure to "get good nights of sleep leading up to the meet and eat a good dinner the night before".
Claire also credits a lot of her success to Coach Johnson and the Cross Country team. She explained that Cross Country and Swimming work hand in hand – Cross Country can make you a better swimmer, and swimming can make you a better runner. Both sports revolve around endurance and having a stronger will than your opponents. Claire hopes that in college, she will be able to continue to both swim and run should the opportunity presents itself. 
Although COVID-19 tried its best to hinder her development as a swimmer, Claire battled back with relentless dedication and perseverance and ultimately has come out on top. Whether it be through getting up before 5 in the morning and swimming before school, working with Coach Bruce to continue to master her form, or any of the other ways Claire has shown her dedication, she has proven that she is not going to let a pandemic, or anything for that matter, get in the way of her dreams. 
About the Contributor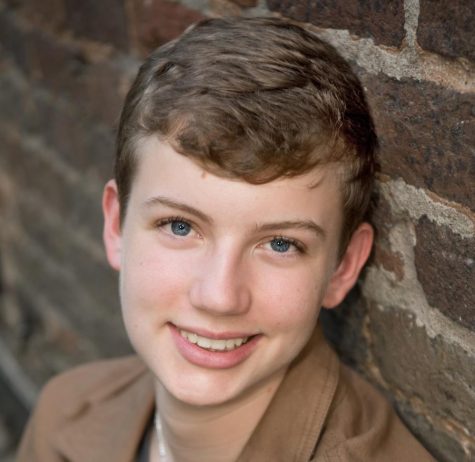 Owen McDaniel, Section Editor





Owen McDaniel is a senior at Blessed Trinity and is the Academic Excellence Senior Section Editor. He is also a Student Ambassador, captain of...