Tips for Success on the ACT & SAT
In any other normal time, juniors and seniors would be cramming for the SAT or ACT, hoping to get scores high enough to be accepted into schools or even receive scholarships. Though covid-19 has resulted in canceled tests and many colleges didn't require students to include scores in their applications, it's still important to know what to do to prepare for the SAT or ACT. 
This article is entirely about advice—how to prepare, what to do the night before and morning of the test, and what to do when you actually take the test. 
How Best to Prepare
Review the basics.

 

Math and English principles are important to know when you take these tests. There are plenty of online guides that lay out the basic principles you've learned in high school. Remember simple things, such as when you can use a semicolon and how to find the area of a trapezoid. 
There are a ton of options for this. Tutors and guides will help you hone what skills you already know and help you through any issues you have. 

Most students that take classes after their first test notice a significant increase in scoring. If you do choose to take a class, use the time wisely. Focus now, so in the future you'll have more time to yourself. 
Develop an understanding of the test.
The ACT and SAT both vary greatly, and it's up to you to decide which best suits you. 

Neither will take off points for incorrect answers. Both give you the option of sending your scores, so if you're unhappy with one, don't worry!

The SAT has two math sections, one with a calculator and one without. There's also an English section and a reading section. Math, along with Reading and Writing are each scored between 200 and 800. The highest score you can receive is 1600. 

The ACT has a single, calculator-friendly math section and a science section that focuses mainly on data analysis. The score you receive is a composite score, which is a combination of the scores of all four tests that you take. The highest score you can receive is a 36. 
The Night before/Day Of
Go to bed early. You won't keep any information that you cram at 11:30. Instead, aim for 8 – 10 hours of sleep. 

Ensure you have all of your supplies. Bring a calculator, a water bottle, a snack, several #2 pencils, a watch, your ticket in, and some identification. 

Map out your testing location so you know when to wake up, hit the road, and arrive. 

If you're up for it, work to relax. Set out your outfit for the next day so you don't have to worry about that. Stretch or do yoga, drink a hot tea, and plan your breakfast for the morning.
Rise and shine! Get up early so you have plenty of time to wake up and eat breakfast before it's time to leave. 

Don't change up your caffeination habits the day of the test. If you drink coffee, drink the amount you normally do. Otherwise, don't test fate by drinking something you don't often have!

Head out early. Accidents happen, so make sure you know where you're going and what time you need to be there. 
Taking the Test
Take a deep breath. If you've prepared, fear not—you know what you're doing. 

The test will try to trick you. If you know the answer, choose it and move on. Don't waste time fretting over something. You can always come back to it. 

You'll be given breaks, so don't worry about burning out. When a break time comes, take advantage of it. Move around and stretch. Drink some water; eat your snack. The test is broken into sections, so you won't be spending hours hunched over a desk. 

If the time comes, keep in mind what colleges you want your score sent to, and know when to check the SAT or ACT website for your score. It'll likely take several weeks. Take that time to think about where you want it sent. 
Best of luck!
About the Contributor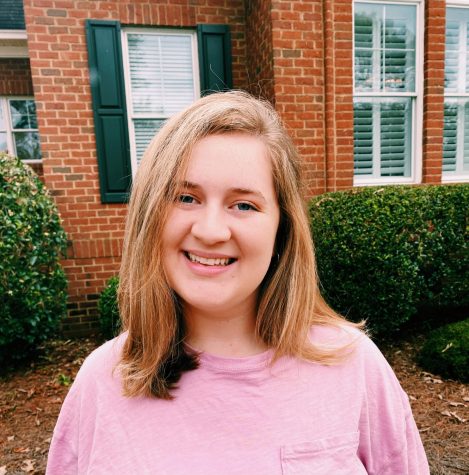 Maeve O'Neill, Section Editor
Maeve O'Neill is a senior at Blessed Trinity and is the section editor of the academic excellence pillar for the Titan Times. A lifelong writer, she...