Big Green Takes Two Titans
Committing to a college is always a huge moment in any student athlete's life, but it's safe to say the decision is made a little easier with the knowledge that you'll be attending one of the best schools in the country while continuing to play the sport you love. Fortunately, this has been the reality for many Blessed Trinity students over the past couple of decades. Recently joining this esteemed group are Joesph Chambers, class of 2021, and Wilson Van Buren, class of 2022,  both with plans to attend Dartmouth College in Hanover, New Hampshire, "one of the world's greatest academic institutions and a member of the Ivy League." Chambers signing last November to play baseball, and Van Buren committing in December to continue his lacrosse career.
Blessed Trinity athletics are known for their proven track record of success and excellence. However, Van Buren believes that "the best thing about playing lacrosse at BT [is] the culture." Noting, "everyone here wants to win and is willing to do anything for the team." In a similar sentiment, Chambers claims, "the best thing about playing baseball at BT is definitely the friendships [he has] developed with [his] teammates." As is typical both Chambers and Van Buren share the common goal of achieving a state championship in baseball and lacrosse, respectively, before they reach the end of their high school careers. 
Both athletes have some advice for any readers aspiring to be in their position; Chambers urges his peers to "work as hard as you can"; reminding them "you may never be the smartest or most athletic, but the work you put in will get you to where you want to be." Van Buren maintains that academic prowess is as important as your skills on the field, saying, "athletic accomplishments are important, but your academic achievements are even more important now and for the rest of your life." With this mindset, it's no wonder that these Titans are heading off to such an illustrious institution. 
As Chambers is a senior this year, the Titan Times wanted to give one of his coaches a chance to brag about the excellent player and teammate he is. Here's what Coach Harlin had to say…
Joseph is "one of the most team-oriented guys I've ever been around. He is wired to do anything that is for the betterment of the group. He's an incredibly talented player, with a very humble nature to him. He's also as tough mentally as it gets. Nothing fazes him so he's one of those guys you want with a ball in his hand when things are on the line. No moment is too big for him."
Good luck, guys! Go Titans, and Go Big Green!
About the Contributor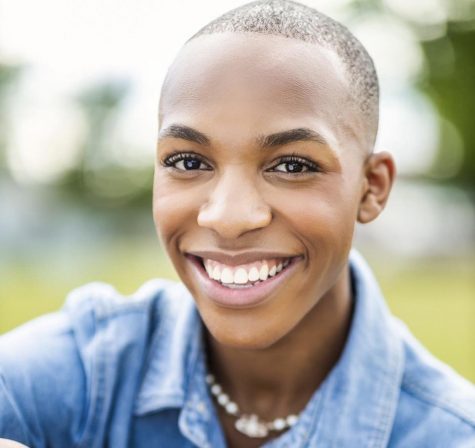 Javier Mina, Editor-in-Chief
Javier Mina is currently in the twelfth grade and the co-editor-in-chief of The Titan Times. Javier is also the President and a founding member of the...